Featured Lists News
Laughing is the best medicine for a bad mood. With the amount of successful comedies in 2013 so far, ...

With 2013 half-way over, the films thus far have been thrilling, exciting and also tear-jerking! Going ...
Latest Lists News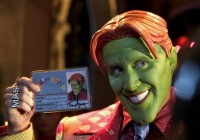 In the movie industry, there comes a time in every writer's life where they might think that a sequel is going to give them a lot more money. In many cases, this does work, but there ...