Featured Reviews News
Inappropriate humor, sexual innuendos and all around bad taste is the best way to describe the final ...

Anything with Morgan Freeman is a guaranteed success and "Now You See Me" is no different. The film ...
Latest Reviews News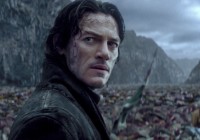 Do you remember Luke Evans from the Fast & Furious 6 and from the movie Immortals? If yes, you will be happy to know that Luke Evans stars in Dracula Untold. This is not like the ...