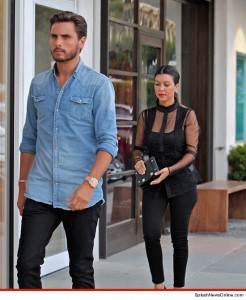 It has to be said that the actions, if true of Kourtney Kardashian isn't really shocking. Many feel that the Kardashian Train is almost at the end of its train route and that there is going to be some big scandal that will end it all. Could the new allegations that Kourtney cheated on Scott and had Mason because of it?
It was reported by many sources that a male model is suing Kardashian for a parternaty test to give proff to the fact that Kourtney and him has unprotected sex thus relulting in the bith of the baby. However, he claims that this was all done while Kourtney was married to Scott Disick. The couple tried to make all the papparazi stop by going to church together, but it is clear that there are troubling waters ahead for the two lovers.
People feel that the allegations are simply a way to boost ratings for their television series. However, Kourtney told a lot of them that this is simply not true. It is not normal that you would walk around with the look of death. Judging between the distance between them and the facial cues, Scott and Kourtney are going to soon be filing divorce papers. With the Kardashians, it is important there are many children in the spotlight.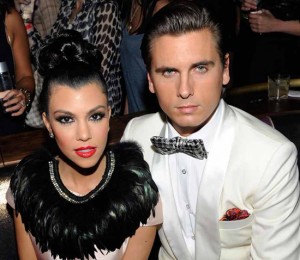 To be fair, if true, this is a blow to the Kardashian name. Many feel that Kim ruined the family name by having the Sex Tape out, but this could also take off some of the heat that Khloe is getting from her issues with Lamar. So, it seems that the only relationship holding strong is that of Kim and Kanye's marriage. Who would have thought it, right? Since the birth of North West, things are a little strange and a lot of people are wondering what the comback is going to be like.
As it stands now, Kourtney is denying that she ever slept with the male model and is clearly not going to attempt to talk to him. What do you think Scott is going to do if it turns out to be the model's baby and not Scott's? Is this "distance" a serious thing and that they are going to get a divorce, or simply just wanting to walk a little separate today. Either way, it is clear that they don't look happy.