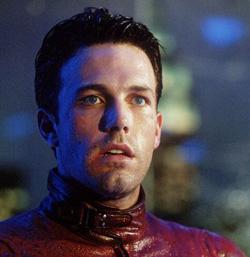 When it couldn't get any different for the vigilante who we all know as Batman, Ben Affleck steps in! Ben Affleck is going to be the new Batman for the "Man of Steel" sequel. Warner Bros. made the announcement yesterday and it seems that the sequel will be directed by Zack Snyder once again. The 'Batman vs. Superman' type film was in the works ever since Warner Bros./Legenday announced it at Comic-Con.
In the announcement, Greg Silverman, President of Creative Development and Worldwide Production stated, "We knew we needed an extraordinary actor to take on one of DC Comics' most enduringly popular Super Heroes, and Ben Affleck certainly fits that bill, and then some." Snyder says of Affleck taking the role, "He has the acting chops to create a layered portrayal of a man who is older and wiser than Clark Kent and bears the scars of a seasoned crime fighter, but retain the charm that the world sees in billionaire Bruce Wayne."
Ben Affleck as Batman is a daring choice knowing Affleck's history with comic book characters. Many fans of the comics felt that his performance as 'Daredevil' was horrible. They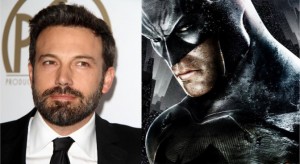 constantly make fun of it on 'The Big Bang Theory' and have a fun time with it at his expense. However, some feel that he redeemed himself with his performance of George Reeves in "Hollywoodland"
Either way, it is a gamble that they are taking and this could blow up in their faces and kill a franchise before it has a chance to take off. Such was the case with "Superman Returns". When you have a bad cast, it can hurt your chances getting more of a following. What do you think? Do you think that he will do a good job? Many fans to the newest Batman franchise feel that Christian Bale was one of the best Batman's out there. With him out of the picture, it is going to be hard to see Batman as anyone else. As it was with the old Batman movies, it is time to roll with the punches.