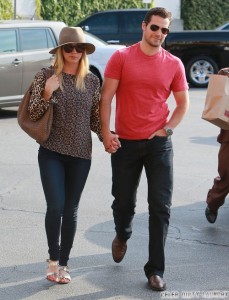 Look up in the sky, it's a bird… it's a plane… no it's not Henry Cavill and Kaley Cuco. Superman mat be faster than a speeding bullet, more powerful than a locomotive and able to leap tall buildings in a single bound, but apparently the relationship between Cavill and Cuoco couldn't last. Some calling this latest "celebrity relationship" a PR stunt, and quite possibly, it could have been. However, it is never fun to fall out of your infatuation. The 'Big Bang Theory' starlet and the "Man of Steel" actor couldn't make it last for more then 2 weeks! It is sad that celebrity relationships never last.
For the past two weeks, the couple was seen holding hands, getting coffee for one another and then suddenly, it was over. According to sources, the couple broke things off, but the circumstances are unknown. The relationship was only in the beginning parts of the relationship and many fans of the two stars were interested to know what happened between them. There is always something that has to happen when celebrities get into a new relationship. Some feel that this could be just a minor hiccup to future things that is going to happen with the couple.
The relationship was rocky from the start. With Cavill just breaking things off with his relationship with Gina Carano and Cuoco breaking things off with Bret Bollinger, it almost can go to say that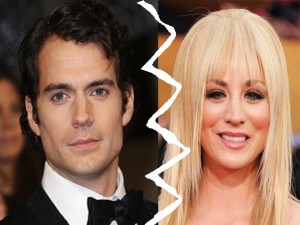 this was a rebound relationship. From the statistics, they never last. It is always good to get some publicity when you are not getting that much and this relationship was the perfect thing. The story was romantic. The superhero dating the waitress of The Cheesecake Factory would make for a good romance novel.
It seems like the typical thing to do as a celebrity. If they need some attention from the press, then a fake relationship is the perfect thing to do! However, the unfortunate news of them breaking up is also a good thing for everyone. This means that they are back on the market! Who do you think they will end up with next? Will they turn into Katy Perry and John Mayer with an on-off relationship? Either way you look at it, Cavill and Cuoco did make a really cute couple. Only time will tell if they will find their way back to one another.