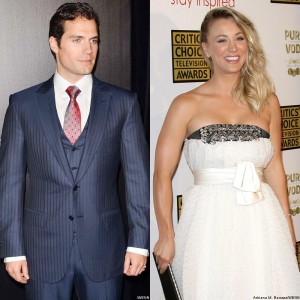 It looks like the 'Man of Steel' has found his Lois Lane in the eyes of Big Bang starlet Kaley Cuoco. The two are keeping their relationship a little bit secret from the prying eyes of the paparazzi, they are, according to sources, "Hot for each other." The couple both had their relationships fizzle. Cavill who was dating Gina Carano and Cuoco who was dating Bret Bollinger had their relationship deflate, but now are back in the game, so to speak.
Recently it was reported that Katy Perry and John Mayer are dating as well. Perry and Mayer were seen kissing and hugging at an event and so this would be more of an indication of the dating rumors. The rumor mills are quick to suspect because it is clear that something is also going on with Cavill and Cuoco even though they haven't "openly" shared a kiss.
A hint that the couple are together was given by Cuoco on her Twitter account when she tweeted a photo of her looking fondly at Cavill in a "Man of Steel" movie poster. Cavill, who is a massive 'Big Bang Theory' fan, had similar feelings before he and Cuoco met. The romance between the two will surely blossom into the media soon and the couple seems to be trying their best to keep it under wraps.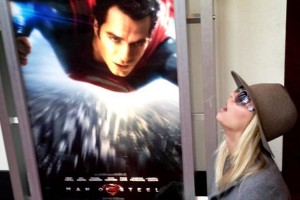 Cavill, who recently starred in "Man of Steel", has his career moving at a rapid pace. Cuoco, who just finished off another season of 'Big Bang Theory', is all smiles as she continues her role as Penny on the hit TV show. According to US Weekly, a source said that Cavill is "excited to be dating her".
Cuoco has had her share of relationships. Josh "Lazie" Resnik was a long relationship, but they called off their engagement in 2012. She had a secret relationship with costar Johnny Galecki for two years. Fans are hoping that the relationship is not simply gossip and that their love is true, but sadly for now, we will have to wait what happens between these two stars as they slowly reveal how deep in love they are for one another.