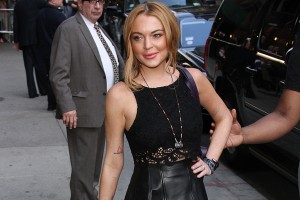 It hasn't been long since Linday Lohan got out of rehab and she has already been spotted hanging out with Vikram Chatwal, a man who has more issues with drugs than she does! The pair were spotted shopping together and a lot of people are concerned that Lohan may be tempting herself a little too much. The worst thing about this entire thing is that Lohan is defending her decision to hang out with him. Many are calling Lohan delusional if she thinks that she can hang out with the same type of people who put her into rehab to begin with.
The fact that Lohan doesn't see a problem with her hanging out with a former smoking buddy, shows that she is not ready to be completely sober from her vices. However, there is always the chance that she simply wants to see the temptation. It is like when you have to quit smoking and you keep one around for you to be reminded. This is, what some believe is her "temptation" cigarette. This is a fair assessment of the situation. However, with her past it is really dangerous and many feel that she could possibly relapse again on the things she was on.
For what her counselors have said, this is not a "recommended" course of action to take. As stated earlier, it has been a short time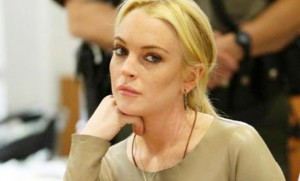 since her release from rehab. Those 22 days are not going to bring about a miracle and there is a lot to consider if this is going to be the best thing for the actress. Many fans are disappointed that she is starting to hang out with old friends again. As Lohan is a big girl, she can make the decision on her own, no matter how ridiculous it may be.
Chatwal is not the only one Lindsay has been hanging out with either. Friends from her past have been hanging with the actress and many feel that she is playing with fire trying to make sure that she doesn't relapse. So far, she hasn't. However, many fear that the progress Lohan has made will be all for nothing if she doesn't watch out with who she is going to hang out with and what they are going to do. These may sound like harsh words, there is a commitment and you have to stick by it.