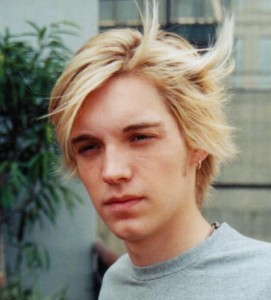 Yesterday, it was reported that Alex Band, former lead singer of 'The Calling' was abducted, beaten and then let go. With the cops investigating the beat down, sources said that the abduction took place in Michigan. However, as the news went on, something got fishy. In the 911 call that was made, it was said that Band was bloodied up and that he was in critical condition. However, after the patch work, there is no bruising and just a little cut on his nose and lip.
It was revealed that 'The Calling' is attempting a comeback and this publicity is what they need if they are going to have a chance at being remembered, but there are just too many thing not adding up for a lot of people. The incident details are where they give it away. Band's publicist revealed that Band suffered a fractured lower spine, 15 stitches on his chin, 3 broken teeth and bruising on his body.
The big conspiracy part of it all is when the rep told reporters that the men let Band go because Band informed them that he was about to be a father, to which they replied, "We don't kill fathers". This doesn't sit well with a lot of people. Many are calling this a hoax and that he must have gotten drunk, gotten hit and then passed out on the train tracks. It is more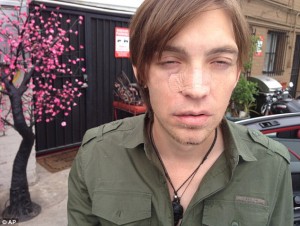 like a publicity stunt to try to get attention for their upcoming comeback. If true, they are going to lose a lot of fans right away. It is never good to be a liar right out of the gate.
You never can really tell if someone got beaten up, but when they say that they were "near death" and only have a few scratches, something doesn't add up. There are many other people who were caught in a lie and they even had worse marks on their face. The things that people do for attention these days are a sign that there are going to be more "entitled" celebrities and those who feel they should be celebrities. It is ridiculous at best. What do you think? Do you agree with Band's story?