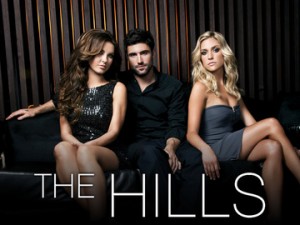 The hit television series "The Hills", that aired between 2006-2010, has been getting a lot of air time on MTV lately. With the alternate ending to the show airing on MTV recently, many people are wondering if "The Hills" is going to return to TV. Creator Adam DiVello told Entertainment Weekly regarding the first ending that:
"It wasn't my decision. I handed in two finales. [..] None of us knew which one they were going to pick. It was out of my hands. I'm really proud of both versions, but I think we were all waiting for it to come on the screen and I think even Lauren was surprised when they decided to go with the other one."
There are many who felt that the ending needed more. Thankfully, MTV found it important to give the audiences what they wanted and aired it on their network. There are many shows that have done this type of tactic, one being 'Sex In The City'. Many people were upset with how that ended and they made two movies out of it. There are plans to continue to talk to MTV and quite possibly, there might be a movie to the show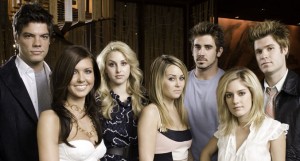 coming soon.
The creator of the show is hoping that the show will make a comeback one day. Like "Beverly Hills 90210" making a comeback by changing the name a bit. Perhaps "The Hills" will simply be "Hills". Are you happy about the news of a possible comeback? Will it flop? Fans of the show are happy to have closure and are happy of the possibility of getting more of their favorite characters.
"The Hills" ended in 2010 and was one of the most watched series on television at the time. This new/alternate version of the finale ending makes a lot of the fans happy to be able to know that Lauren came back! However, it opens a lot more questions that the series can answer if they were able to have another season. It is interesting to see that there are still fans of the show despite it ending three years ago. Are you still a fan?
Watch The Alternate Ending Below