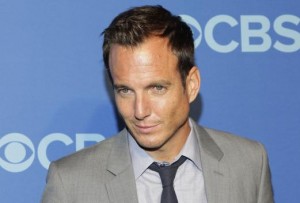 The rumor mills have been churning out a lot of interesting things lately. One of which is the news of Will Arnett dating another woman! However, it is revealed that this is not a rumor and that it is, in fact, true according to sources. It seems that the spark is gone with him and Amy Poehler. The couple separated a while ago and it is only natural that they would look for new partners. However, neither Will nor Katie has confirmed anything of them dating.
Many feel that Katie and Will would make a lovely couple, but there is something about Will and Amy that made people fall in love with them even more. With the many personalities between them, it was a shame that it didn't work out. However, with this new budding romance, the news outlets are going crazy over the fact that it is almost a 10 year age difference between the two. Will, 43 and Katie, 31 have many years between them. Many might remember Katie Lee as the celebrity chef and former Mrs. Billy Joel. It is good that Will isn't blurting out any details as of yet.
On the flipside, Amy found Nick Kroll as her new love right away after the split. Will, who has seemed to be waiting for the right one to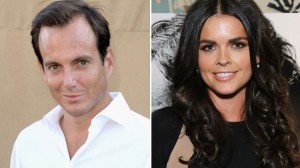 come by, is still a little nervous when it comes to dating. After the nine years of marriage, it is quite daunting to go out and "give it the old college try". At 43, Will doesn't have a lot of stamina to keep up with the young crowd that is out there. However, hopefully his time, like Amy's, of picking up people is over with his newfound love.
Time will tell what is going to happen between Will and Katie, but by the looks of things, it might turn out to be something special. Since the TV show 'Up All Night' flopped, Will hasn't done much of anything in the ways of acting and with Amy's 'Parks & Recs' going strong, it is going to be fun waiting to see what is going to be next for Will Arnett. With a broad resume, it won't be long before we see him in something big.