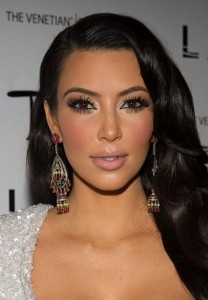 UPDATE: Kim Kardashian and Kanye West have named their baby girl North West.
It's official! Another Kardashian has entered the world! In a natural birth, Kim Kardashian gave birth to a baby girl. TMZ broke with the story stating that Kim was having contractions since Friday, but didn't go into full out labor until Saturday morning. The happy father, Kanye West, who luckily didn't interrupt the moment, was there for the entire labor. Despite being five weeks early, the delivery, sources say, went well with no complications.
Kanye West and Kim Kardashian, for those who have not been following their saga together, have shown that this is not a fly-by-night relationship like Kim had with Kris Humphries, and that they truly are in love. With the delivery of their little girl, the couple can share their love with her.
Since dating in 2012, the couple has been spending every moment together. When Kim found out about the sex of the baby she said in an episode of 'Keeping Up with the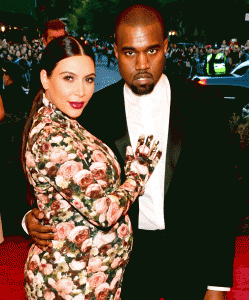 Kardashians' that, she was very happy to have a girl and said that girls are the best. Kanye has shown his "love" for Kim when he called her his "Perfect B—" in a song recently and showed his pride of being a soon-to-be father when he told a crowd at a concert during a song.
Despite having some stumbles along her pregnancy in the ways of what she was wearing or the divorce trail that kept on going until finally being finalized earlier in the month, Kim and Kanye have battled through it all and are happy with the results. To show his support for Kim, Kanye cancelled a record release party to be with Kim. Sources feel that Kanye has turned over a new leaf and it is possible that the shenanigans are over.
This makes three grandchildren for Kris and Bruce Jenner, as they are proud  the little girl is joining them. No word yet what the name of the baby is.