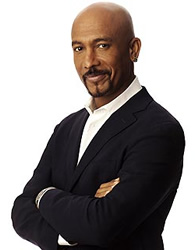 Remember Montel Williams, the no nonsense talk show host that revealed everyone's dirty laundry on-air? Fans of the talk-show host can squeal with excitement because he is back on TV with a new show! Williams' previous show "The Montel Williams Show" starred him talking to teens in cults, teens who got pregnant and other disruptive behaviors all involving teens and their parents.
However, back in 2008 (after 17 years on the air) it was canceled. It was tough not being able to see our favorite talk-show host (apart from Jerry Springer) get the boot. However, the networks have decided that they are bringing back a newer version of the show and will finally give more news regarding the comeback in mid-September. The facts right now are that the show is going to follow the same type of theme as the original with a few extra twists.
As of right now, there is no release date to the show, but they have already begun filming some episodes. The show is going touch on interviews with real life people who have been affected by the topics that are plaguing society. If true, this is going to be great to add to the collection of shows airing in the daytime and will bring a new look at topics.
In the past, Montel was viewed as a fraud when he befriended Sylvia Brown and lost a lot of credibility. However, the network believes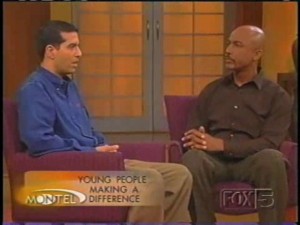 that he can make a comeback and bring a lot of viewers back to them. This could make for a great move on the network's part, or it could be one of the biggest mistakes of all time.
Growing up, many people found the show to be interesting. With the many messed up lives others had, it made you feel that your life wasn't so bad. There were many people on the show that made parents the country over cringe at the fact that the parent had to deal with them. It was an interesting show and many feel that a comeback is a fantastic idea. However, we won't know until they announce when it will air and if we can move over our shows that we are watching now to make room for Montel. Are you excited for the comeback?