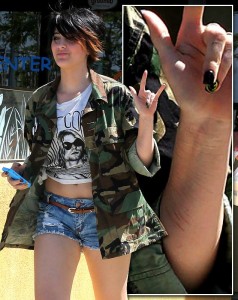 Earlier this month, it was reported that Paris Jackson was sent to UCLA Medical Center to get help from her suicidal attempt on her life. It has now been revealed, thanks to TMZ, that Paris was, what would look like, fascinated by the world of cutting. The damage that she did to her arm was "horrifying" as sources say and sources say that the June 5th incident was not the first time she committed suicide and that it was not just a cry for help.
It was revealed on Paris' Tumblr Page that she may have been interested in cutting for a while. With pictures of cutters with captions like "I F**** Hate Myself" and "I Can't Feel Anything But Sadness", the pictures are pretty graphic. Of course, there are some Anti-Cutting messages too.
The history of cutting has always been horrific and Paris is in the hospital where she can get treated for this. However, sources also say that Paris may be in the hospital, but she is refusing to accept that she has a problem and is fighting the treatment they are attempting to give her.
This means that Paris will be moving to another treatment center, possibly one that is not going to cater to her stardom and actually help her. The good thing is that Paris is refusing to cut herself ever again, but it is clear that the family is going to have to find the reason for the suicide to begin with. The death of her father, Michael Jackson, was very tragic for her and she needs to be able to deal with it.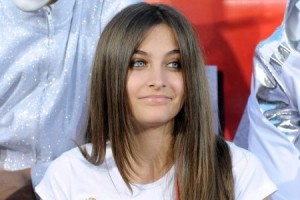 It has to be said that the life Paris has had so far has been a rough one. After the death of her father, the family didn't make things any better for her with the constant fight over the estate and the children. The family was torn apart and names were called, especially from Janet Jackson, sister to Michael and aunt to Paris.
The entire incident is proof of all the pain Paris has been holding in. Hopefully she is able to get the help she needs and will be able to beat this. Another celebrity who knows a little about this is Demi Lovato. She was cutting when she went through her case of Depression. She has been able to get out of her funk and has went on to produce great hits once again. She could help Paris in dealing with that pain she has been feeling and how to release it. Demi released all her pain in the song "Skyscraper" Music career coming any time soon for Paris?