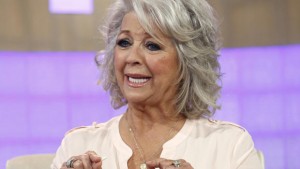 Thus the Paula Deen Saga gets another hit as it was reported that she has parted ways with her agent! In an email, Deen's spokeswoman told everyone that Paula and her family thank him for the work and dedication that Barry Weiner gave them. Now, after a decade of employment, Deen and Weiner say goodbye. This has to be the last part of the downfall of the Paula Deen Empire many feel, but only time will tell what is going to happen further with the Home Cooking expert.
Of course this all started over the racial discrimination lawsuit deposition. Lisa Jackson, the woman suing Deen, said that the lawsuit never started out with Deen calling people the 'N' word, but that the amount of disrespect she had to endure under Deen's employment and how she felt she was degraded simply because she was inferior to her. According to Wetpaint, the woman said:
"I may be a white woman, but I could no longer tolerate her abuse of power as a business owner, nor her condonation of [her brother] Mr. Hier's despicable behavior on a day-to-day basis. I am what I am, and I am a human being that cares about all races, and that is why I feel it is important to be the voice for those who are too afraid to use theirs."
Thus, this is the reason for Weiner's departure from the train wreck that was Paula Deen's career. However, some believe that Deen will bounce back from this. There have been celebrities, granted more popular than Deen, who have gotten themselves into big trouble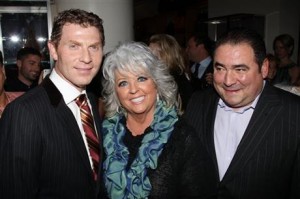 over their comments, which have bounced back. Recently Alec Baldwin went on the Twitter rant that raised eyebrows. However, no has not been any retribution from that yet.
Many feel sorry for Deen and have shown their support for her. With the Food Network dropping her, along with Smithfield Foods, Wal-Mart, Target and many more, including the publisher of her upcoming book, even though it was the #1 seller on Amazon, there are not many more companies out there to help Deen out. Plain and simple "damage control" is always needed when a celebrity gets themselves into trouble. Do you forgive Paula Deen for her actions and do you feel she has suffered enough?