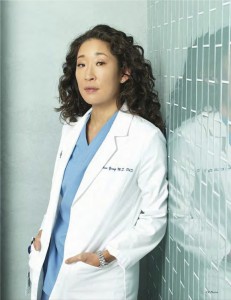 Say it isn't so! However, it has been confirmed that Sandra Oh, the actress who brought life to her character "Christina", is leaving Grey's Anatomy for good. After 10 seasons on the hit ABC drama, the 42-year-old actress decided that her time on the show was over and that she needed to step down from the show.
Many feel that this could be the end of 'Grey's Anatomy' as we know it. However, the network said, ""It's our intention to have Grey's on the air for many years to come, with as many of the original cast as possible," This means that we can still get our dose of many other loveable characters from the show. The departure from the show has shocked fans the world over. In 2006, Oh won a Golden Glob for her role as Christiana and has received Emmy nominations from 2005-2009.
The decision to leave, of course, didn't come easy for the star. She told Entertainment Weekly that, "It's been a great privilege to play the character of Cristina Yang on GA, and I am both sad and excited to see where this, her final season will take her. It was an emotional and deeply creative decision for me and I feel fully supported by Shonda [Rhimes, the show's creator and executive producer] and the writers."
Some feel that the departure is warranted and claiming that her character has been going down an emotional spiral ever since the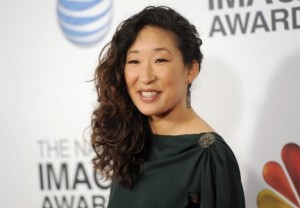 plane crash. However, this is what you needed to see in her character development. In many cases when an actress manages to bring the audience in like she did, it is praised. It goes to show that "haters gotta hate".
Fans are going to miss her character greatly, but it is true that she has given her character her all. Even in her worst times, Oh was able to bring in the audience and make them feel as if they knew her character personally. It is sure to be an emotional ending, but thankfully we have one more season with the tough-as-nails surgeon. Will you be upset to see Oh leave the show? Will you keep watching the show even though Oh won't be part of it after this next season?