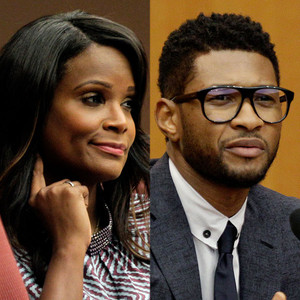 The drama continues as it seems that in the wake of the pool incident involving 5-year-old Raymond V, Tameka, Usher's ex-wife and mother to two of Usher's children, wants to open up a custody hearing. Claiming that Usher is an absentee father, she wants to take the children away before anything else happens to her children. Tameka is claiming that the decision to allow Raymond V to play in the pool alone was why Raymond V almost drowned.
Tameka blames Usher's aunt, who was put in charge of the little boy, and says that it was her fault that Raymond was left unsupervised and that it was the cause of Raymond V getting his hand stuck in the drain of the pool. As it was reported earlier, Usher wasn't home when little Raymond decided that he wanted to dive after a toy and was thankfully saved. TMZ obtained the 911 call in which it states the seriousness of the situation despite Raymond V's younger brother telling his aunt that Raymon was faking it.
Now, since the accident, Tameka feels that Usher is not the right caregiver of the children because he is gone 85% of the time in a month. This is not good for 'The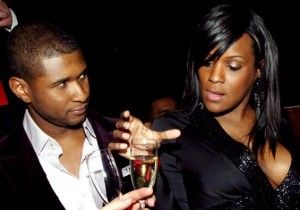 Voice' judge and it seems that this is the start of an ugly affair that is going to end badly. Since the death of their Tameka's 11-year-old son, the couple really has had a battle of who the better parent is. By the looks of things, none seem to have a good grasp of what a parent should and should not be doing.
Leaving the boy unattended was problem number one. It is going to be tough for Usher to prove that he is the better father since this incident happened when he was supposed to be watching him. Tameka only has partial custody and she wants the courts to agree for her to have temporary full custody of the two children. What do you think? Do you think that any of the parents deserve the custody of the children?