With 2013 half-way over, the films thus far have been thrilling, exciting and also tear-jerking! Going to the movies is always a great thing to do. Whether you are going to see a Romance or Comedy, you have a certain expectation going into it. Here is a list of the 15 Best Movies Of 2013:
15. Hansel & Gretel: Witch Hunters (January 25, 2013, USA)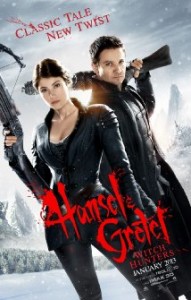 Bounty hunters, Hansel & Gretel face off to a new evil that hold clues to unlocking the secret of their past. This movie is packed with action and keeps you on the edge of your seat the entire time. The only complaint many had with this film is that it was too short and they wanted more action.
Director: Tommy Wirkola
Starring; Jeremy Renner, Gemma Arterton, Famke Janssen
Genre: Action/Fantasy Horror
Running Time 1 hour 28 minutes
Distributed By: Paramount Pictures
Rated: R
14. Warm Bodies (February 1, 2013, USA)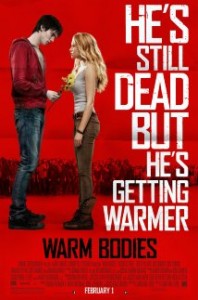 An unusual zombie named R saves Julie from getting attacked and they begin to have a relationship with one another. However, their relationship could bring unbalance to the world. This film was well done and the believable. They have a moral of the movie to be more open-minded and it really plays on well. This is not your typical zombie killing fest. It is about love and understanding.
Director: Jonathan Levine
Starring: Nicholas Hoult, Teresa Palmer, Analeigh Tipton
Genre: Comedy/Horror Romance
Running Time: 1 hour 38 minutes
Distributed By: Summit Entertainment
Rated: PG-13
13. The Croods (March 22, 2013, USA)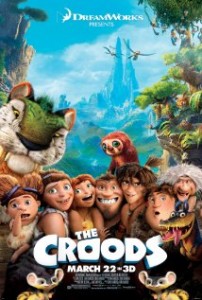 When their cave is destroyed, the caveman family, called the Croods, is forced to walk through their world with the help of an inventive boy. This movie was one of the most exciting animated films that have been released. Filled with a funny, intelligent cast, the film was worth it to go see and keeps the kids entertained through the entire film.
Director: Kirk De Micco, Chris Sanders
Starring: Nicolas Cage, Emma Stone, Ryan Reynolds
Genre: Animation Adventure/Comedy
Running Time: 1 hour 38 minutes
Distributed By: DreamWorks
Rated: PG
12. To the Wonder (April 12, 2013, USA, Limited)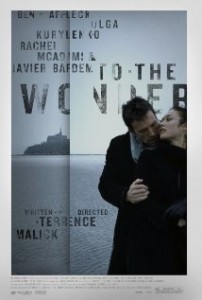 Not your typical top listed film, but the film was fantastic. Packed with emotion, the story follows Marina and Neil as they go to Oklahoma and find themselves in trouble with their relationship. Neil reconnects with an old flame and Marina is forced to go back to France. With breathtaking cinematography, the film captures every emotion and brings the audience in.
Director: Terrence Malick
Starring: Ben Affleck, Olga Kurylenko, Rachel McAdams
Genre: Drama/Romance
Running Time: 1 hour 42 minutes
Distributed By: Brothers K Productions
Rated: R
11. Beautiful Creatures (February 14, 2013, USA)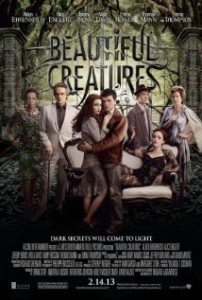 Ethan and Lena meet for the first time and they find that their families are hiding dark secrets from them about their town, family and history. Despite a lot of things changing from the book to film, the movie was enjoyable and packed with interesting plot lines. The storyline is good and the supernatural take was great. It was a good break from the last supernatural films and the acting is great.
Director: Richard LaGravenese
Starring: Alden Ehrenreich, Alice Englert, Viola Davis
Genre: Drama/Fantasy Romance
Running Time: 2 hours and 4 minutes
Distributed By: Alcon Entertainment
Rated: PG-13
10. Spring Breakers (March 22, 2013, USA)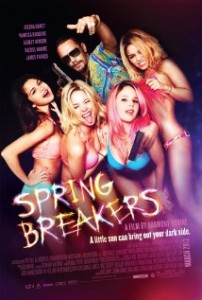 If you like watching girls run around in bathing suits, then this movie is for you. The film is actually entertaining. The film follows Brit, Candy, Cotty and Faith as they are arrested for robbing a restaurant. However, a drug lord bails them out and all they have to do is some "dirty work". Brilliant and funny, the acting is superb. It is a great film with great direction for the actors involved.
Director: Harmony Korine
Starring: Selena Gomez, Vanessa Hudgens, Ashley Benson
Genre: Comedy/Drama
Running Time: 1 hour 34 minutes
Distributed By: Muse Productions
Rated: R
9. Oz The Great And Powerful (March 8, 2013, USA)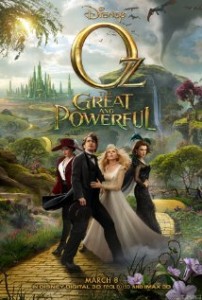 Following the tale of Oscar Diggs, a magician, who is transported to the Land of Oz. He meets three witches along the way named Theodora, Evanora and Glinda. By prophesy, the witches believe there is a wizard who is going to come to them, but fail to believe that Diggs is that wizard. This film was amazing. With the great cinematography and great acting, the characters make for a believable story of which we have all grown to love.
Director: Sam Raimi
Starring: James Franco, Mila Kunis, Rachel Weisz
Genre: Adventure/Family Fantasy
Running Time: 2 hours 10 minutes
Distributed By: Walt Disney Pictures
Rated: PG
8. Stoker (March 1, 2013, USA, Limited)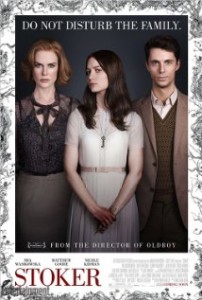 India's father dies and Uncle Charlie, whom she has never met before, comes to live with her and her unstable mother, Evelyn. As things go on, India starts to suspect that Charlie has other things in mind then just helping out. This movie was has a very interesting storyline. With the right casting, the director is able to bring the audience into the life of India and full of twists and turns.
Director: Chan-wook Park
Starring: Mia Wasikowska, Nicole Kidman, Matthew Goode
Genre: Drama/Mystery Thriller
Running Time: 1 hour 39 minutes
Distributed By: Scott Free Productions
Rated: R
7. Oblivion (April 19, 2013, USA)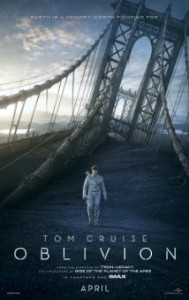 A drone repairman gets sent to Earth to repair it after years of wars with the alien Scavs. Once he finds a spacecraft, he begins to question what the war was really about. This movie touches on a lot of issues facing the planet and helps bring the audience into what the characters are feeling. It is breathtaking with originality and makes the film believable.
Director: Joseph Kosinski
Starring: Tom Cruise, Morgan Freeman, Olga Kurylenko
Genre: Action/Adventure Sci-Fi
Running Time: 2 hours 4 minutes
Distributed By: Universal Pictures
Rated: PG-13
6. Safe Haven (February 14, 2013, USA)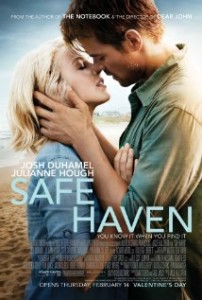 A dark secret haunts Katie as she arrives in Southport, North Carolina. When a widower forces her to face those fears, she and Alex create a special bond with one another. This is the perfect date movie for you and your significant other. Despite some acting mess-ups, the story of the movie draws you in and explores a woman's struggles to open herself up to love. Make sure you bring your box of tissues to this one.
Director: Lasse Hallström
Starring: Julianne Hough, David Lyons, Josh Duhamel
Genre: Drama/Mystery Romance
Running Time: 1 hour 55 minutes
Distributed By: Relativity Media
Rated: PG-13
5. Mama (January 18, 2013, USA)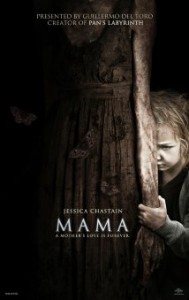 When Annabel and Lucas are put in charge of raising Lucas' nieces, they discover that the 5 years they were left alone in the forest may have caused a lot more problems then they have originally thought. This movie makes you jump often and it is full of scenes that will make you cringe. This only means that it is a perfect horror film. The cinematography alone makes for an exciting film. It is great to see a film that is not all over the place with the camera work for once.
Director: Andrés Muschietti
Starring: Jessica Chastain, Nikolaj Coster-Waldau, Megan Charpentier
Genre: Horror/Thriller
Running Time: 1 hour 40 minutes
Distributed By: Toma 78
Rated: PG-13
4. 42 (April 12, 2013, USA)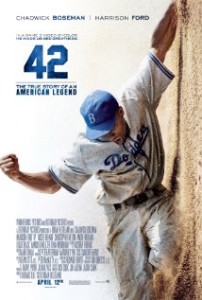 This is the telling of the story of Jackie Robinson, the historic baseball player of the Brooklyn Dodgers. Going into this, it was thought that it was going to be a baseball movie. However, it is more than that. The classic tale of Jackie Robinson and how he stood up against racism was a breath of fresh air. The direction of the film, including a great cast, showed the audience more then they thought they were going to get.
Director: Brian Helgeland
Starring: Chadwick Boseman, Harrison Ford, Nicole Beharie
Genre: Biography/Drama Sport
Running Time: 2 hours 8 minutes
Distributed By: Warner Bros. Pictures
Rated: PG-13
3. Man Of Steel (June 14, 2013, USA)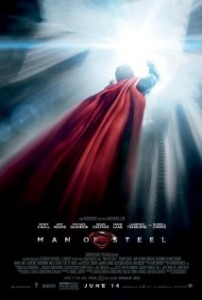 Originally from the planet Krypton, Kal-El is given the name Clark Kent by the people who found him after his craft crashes in Kansas. Jonathan and Martha take him in care for him as their son. After Clark grows up, he becomes Superman. When an evil threat comes to Earth in the form of ex-solider General Zod and threatens to destroy it, Lois Lane helps Superman in protecting the planet. Go and see this movie! It is full of action and speed like you want out of a film. Read the full review HERE.
Director: Zack Snyder
Starring: Henry Cavill, Amy Adams, Michael Shannon
Genre: Action/Adventure Fantasy
Running Time: 2 hours 23 minutes
Distributed By: Warner Bros.
Rated: PG-13
2. Iron Man 3 (May 3, 2013, USA)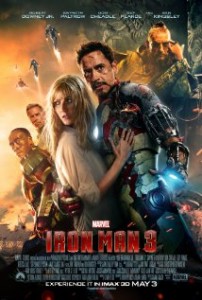 The movie follows Tony Stark (played by Robert Downey, Jr.) as he goes up against a new foe, The Mandarin (Ben Kingsley). With nothing left besides his devices, Stark races to protect those he loves before it is too late. Great movie! It is full of action with a touch of comedy. Read the full review HERE.
Director: Shane Black
Starring: Robert Downey, Jr., Gwyneth Paltrow, Don Cheadle
Genre: Action/Adventure Sci-Fi
Running Time: 2 hours 10 minutes
Distributed By: Paramount Pictures
Rated: PG-13
1. Star Trek Into Darkness (May 16, 2013, USA)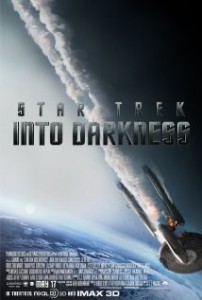 Captain James Kirk attempts to find a terrorist within the organization they belong to. Kirk has a score to settle and launches a manhunt to a world filled with war to capture him. With the maddening quest, the crew turns on one another as the mission becomes a little too personal. An explosive movie packed with action is the way to describe this film. Read the full review HERE.
Director: J.J Abrams
Starring: Christopher Pine, Zachary Quinto, Simon Pegg
Genre: Sci-Fi/Fantasy
Running Time: 2 hours 3 minutes
Distributed By: Paramount Pictures
Rated: PG-13