So far, we have had a lot of great movies come into theaters and have managed to be entertained beyond our expectations. However, there are those out there that have managed to be the lowest grossing movies of 2013 so far. When a movie is the lowest grossing, it means that they failed to make more than the movie cost to make. The top 10 lowest grossing movies of 2013 are:
10. Trance (June 14, 2013)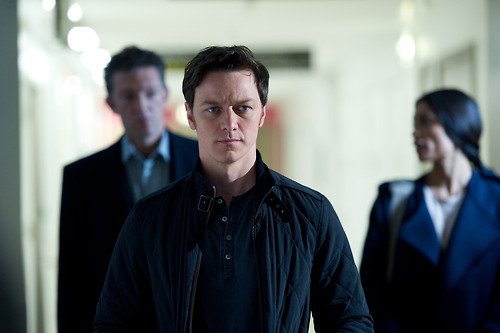 In this film, an art auctioneer gets mixed up with criminals to recover a lost painting. Directed by Danny Boyle and starring James McAvoy, Vincent Cassel and Rosario Dawson, the movie failed on every level. Rated R for sexual content, graphic nudity, violence, some grisly images and language, the movie runs for 1 hour 41 minutes. Whereas it did get good reviews in some of the movie, it missed the mark with viewers and only managed to make $2.3 Million in the theaters so far.
9. The Big Wedding (April 26, 2013)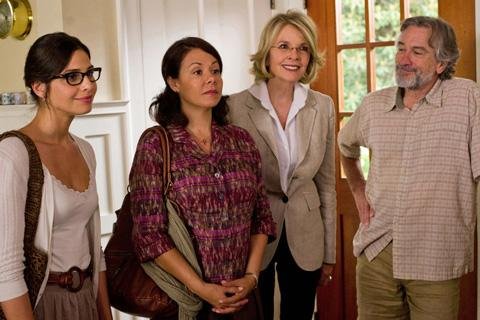 In this movie, a long-divorced couple pretends to be married when family comes in to visit them. The story is simple, but they failed to reach the level of humor that everyone was expecting. With a cast consisting of Robert De Niro, Katherine Heigl, Diane Keaton and Robin Williams, many felt that the film was going to deliver. Directed by Justin Zackham, the movie is rated R for language, sexual content and brief nudity and runs for 1 hour 29 minutes. The movie only managed to make $21 Million with a budget of $35 Million.
8. Stand Up Guys (February 1, 2013)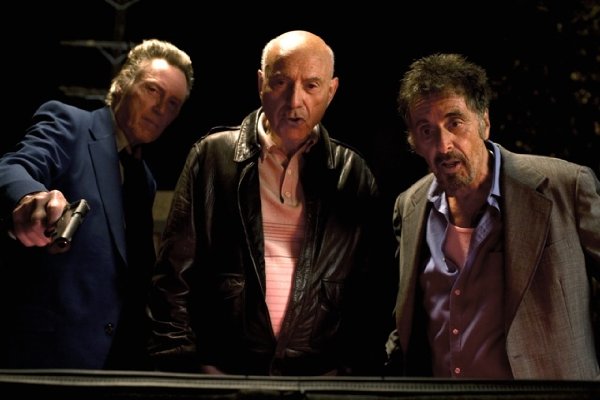 A movie about a pair of stickup men (Al Pacino and Christopher Walken) who manage to get the old gang back together for one last heist. However, there is a secret that one of them is holding for himself. He has to kill his comrade. The movie failed to impress audiences despite having a fantastic cast. What better pairing then to have Pacino and Walken together! However, it was not enough and the movie only managed to get $3.3 Million in the theaters. Distributed by Lionsgate, the movie is directed by Fisher Stevens and also stars Alan Arkin, Julianna Margulies and Mark Margolis. The movie runs for 1 hour 35 minutes and is rated R for language, sexual content, violence and brief drug use.
7. Parker (January 25, 2013)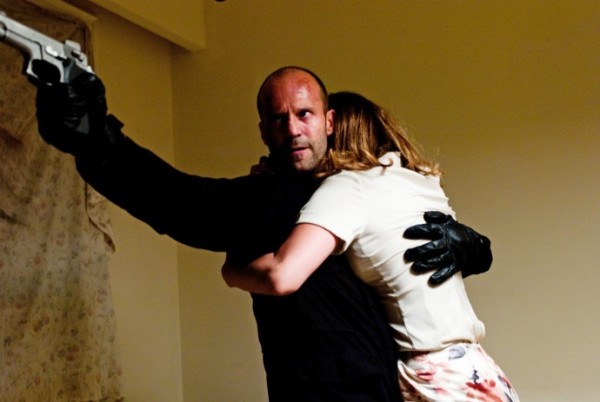 Once again, Jason Statham has managed to star in yet another flop! In the same year too! "Parker" follows a thief that has a code of ethics, but manages to get double-crossed by his crew. When he recovers, he takes on a new disguise and gets the revenge he wants. Directed by Taylor Hackford and starring, Jennifer Lopez, Michael Chiklis and Wendell Pierce, the movie only managed to get $17.6 Million from the budget of $35 Million. Distributed by Incentive Filmed Entertainment, it was a smart move by the big production companies to stay far from this one. Rated R for strong violence, language throughout and brief sexual content/nudity, the movie runs for 1 hour 58 minutes and fails to keep the attention of the audience.
6. The Incredible Burt Wonderstone (March 15, 2013)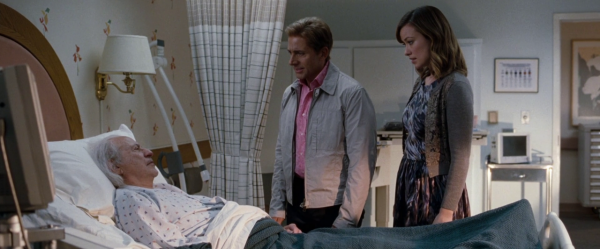 Despite the good reviews it got on its brand of comedy, the film didn't manage to get the top spot of the budget. However, with the budget of 30 Million and the film making $22 Million, it was the closest to getting its movie back. However, the film didn't manage to captivate the audiences enough mainly due to the forgetfulness of the film. The story just didn't manage to have enough to it to keep everyone's interest. Directed buy Don Scardino and starring Steve Carell, Steve Buscemi and Mason Cook, the film was rated PG-13 for sexual content, dangerous stunts, a drug-related incident and language. Running for 1 hour 40 minutes, the movie lacked a lot of things to make it one of the best grossing.
5. The Last Stand (January 18, 2013)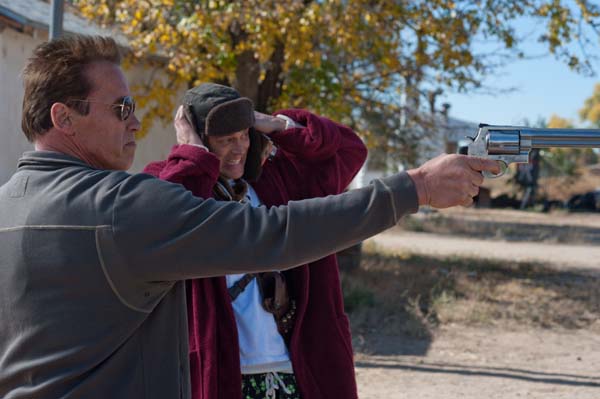 The pairing of Arnold Schwarzenegger and Johnny Knoxville was the first mistake this movie made. However, the reviews for the movie were all positive. The problem the film ran into was that it didn't keep the interest of the movie goers apparently because it only amassed $12 Million in the box office with a budget of $30 Million. Distributed by Lionsgate, the movie also stars Arron Shiver, Forest Whitaker and Titos Menchaca and ran for 1 hour 47 minutes. This crime/thriller is rated R for strong bloody violence throughout and language.
4. Broken City (January 18, 2013)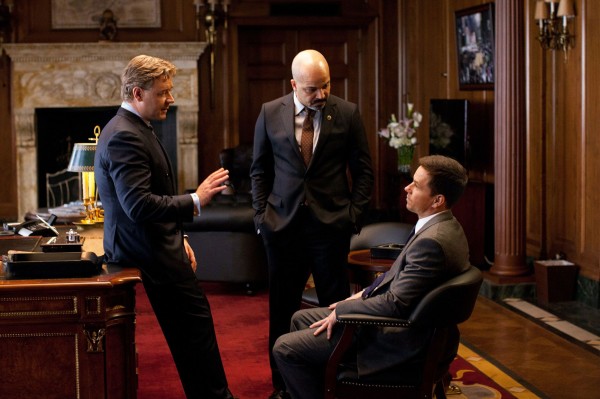 The movie follows former cop, Billy Taggart (Mark Wahlberg) as he wants revenge for being double-crossed by the Mayor (Russell Crowe). The movie managed to also get good reviews despite only making $19 Million in the theaters. Many critics called the movie the "best political thriller" and despite the great reviews, something managed to not click with the audiences. Directed by Allen Hughes, the movie also stars Catherine Zeta-Jones, Jeffrey Wright and Barry Pepper. With a run time of 1 hour 49 minutes, the movie is rated R for pervasive language, some sexual content and violence.
3. The Lone Ranger (July 3, 2013)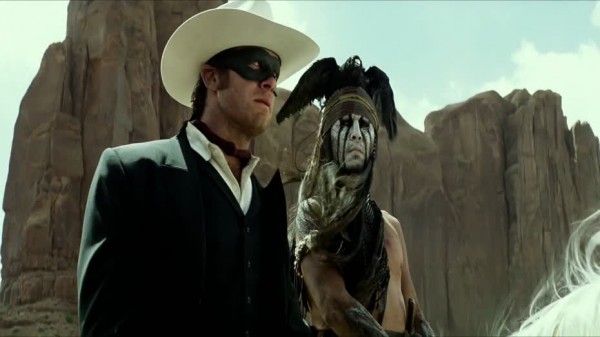 As much hype this film got, there was a lot of high expectations going into the film. Directed by Gore Verbinski and starring Johnny Depp, Armie Hammer and William Fichtner, the film had the cast to be able to make it a super blockbuster. However, it didn't make the $250 Million budget and only managed to get $81.2 Million. This is one of the biggest flops that Johnny Depp has had in his career. Distributed by Walt Disney Pictures, the movie ran for 2 hours 29 minutes. Throughout the movie, there critics hated how the movie went despite the special effects. Rated PG-13 for sequences of intense action and violence and some suggestive material, it didn't really turn out to be the family movie of the year.
2. Bullet To The Head (February 1, 2013)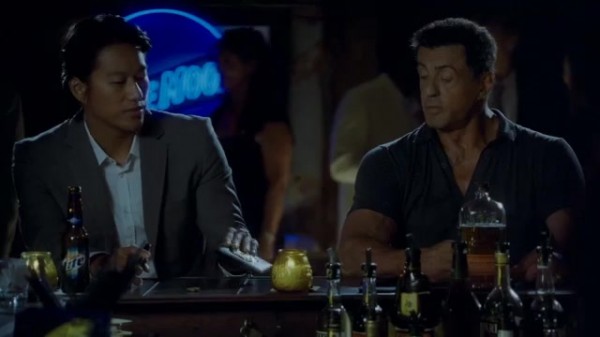 This movie followed a New Orleans hit man and a Washington D.C. police detective as they join together to take down a common enemy in which is terrorizing the city. Starring Sylvester Stallone, Sung Kang and Jason Momoa, the film only managed to get $9.4 Million with a $55 Million budget. Directed by Walter Hill and running for 1 hour 32 minutes, the rated R movie for strong violence, bloody images, language, some nudity and brief drug use, didn't make the leap from good to great at all. However, once again, the reviews on the movie are positive. If you are looking for action, this is it. However, for some reason, something just didn't click.
1. White House Down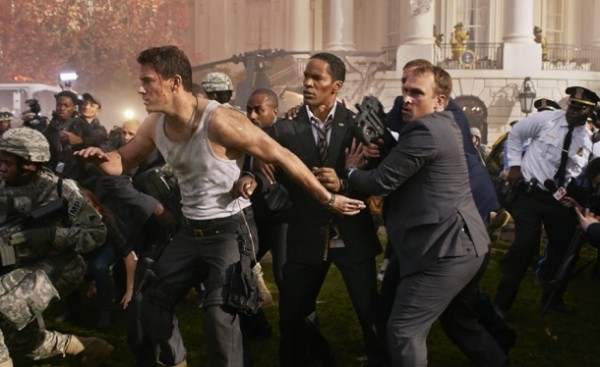 People thought that Jamie Foxx and Channing Tatum were going to make a good pair, but with only making $68 Million out of a $150 Million budget, something must have went wrong. Rated PG-13 for prolonged sequences of action and violence including intense gunfire and explosions, some language and a brief sexual image, the movie runs for 2 hours 13 minutes and is distributed by Mythology Entertainment. The movie got good reviews, but managed to fail at getting on top of the Box Office. Whereas this movie is not a total flop, there are moments in the movie where you would think that it doesn't belong at all in areas where success should be.
There you have it! Is your worst grossing movie on the list? Which do you feel could have done a lot better with everything? Do you feel the box office numbers are wrong?