Opening August 28, 2013 in the USA and November 1, 2013 in the UK, "Closed Circuit" follows Martin and Claudia, two lawyers and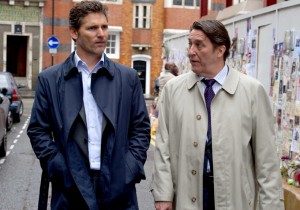 former lovers, who are put at risk when they join a defense team for a terrorist who has a lot more to hide than he is telling them. Starring Eric Bana, Rebecca Hall and Jim Broadbent, the film is rated R for language and brief violence. Distributed by Focus Features, the film runs for 1 hour 36 minutes. This Crime/Drama is creating a following and is set to be an interesting film to see.
Many critics are excited to see that Julia Stiles is going to making a comeback in movies. It has been a while since everyone has seen her in a movie. Based on the trailer, things look good for the film and it is going to be interesting to see if they are going to be able to make their budget. The storyline has promise, but time will tell if it is going to connect with audiences. Will you catch the movie when it comes out?
Watch The Trailer Below