Opening September 20, 2013 in the UK, "Diana" stars Naomi Watts as Princess Diana in the height of the secret love affair that sparked a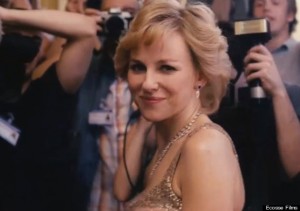 scandal within the Royal Family. The film follows Diana as she and Hasnat Khan are involved in a love affair. The Biography is sure to catch the audience's attention as this Drama also stars Naveen Andrews, Douglas Hodge and Geraldine James. During her last years of life, Diana impacted a lot of lives, but this didn't stop the hunting. Distributed by Ecosse Films, this is not the first film to be done of the UK's Princess of Wales and nor will it be the last.
In the light of the birth of Kate Middleton's new baby, the Royal Family has a spotlight on them. This is what many people feel despite the life Diana led. Critics are not too sure if the movie was a good idea and that Watts is not a great actress to be playing Diana. However, there are many who feel that this is the best thing that could happen to Watts and are pleased to be seeing her in a role that is sure to be Oscar worthy. However, with more than a month away before its release, there are going to be those that feel that it is going to be on the fence about this one. Do you think that you are going to be willing to see this movie when it comes out to theaters?
Watch The Trailer Below