Opening August 16, 2013 in the USA and August 14, 2013 in the UK, "Kick-Ass 2" follows Dave Lizewski (a.k.a. Kick-Ass) and Mindy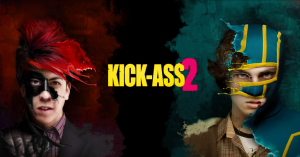 Macready / Hit-Girl as they fight crime. However, evil villain, The Red Mist, is preparing a plan of attack to enact his revenge. Directed by Jeff Wadlow and starring Chloe Grace Moretz, Aaron Taylor-Johnson and Jim Carrey, this sequel as an Action/Comedy is getting a lot of big press and has been said to be funnier than the first. Rated R for strong violence, pervasive language, crude and sexual content, and brief nudity, this movie is has already had its share of controversy.
With Jim Carrey calling the movie bad with profanity, it has drawn a little negative press. Distributed by Universal Pictures, the film runs for 1 hour 43 minutes. The movie, based on the trailers, looks great and many people are claiming that the movie is going to be worth it to see. However, some are a little skeptical if Wadlow is going to be able to do a good job in the ways of directing the movie. It will be cool to see how it does in the box office when it is released. Are you going to catch "Kick-Ass 2" when it comes to theaters in a few weeks?
Watch The Trailer Below