Opening July 12, 2013 in the USA only, "Killing Season" follows two veterans of the Bosnian War, Benjamin and Emil. When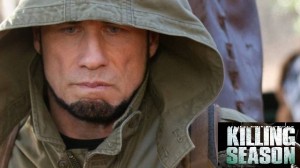 they find that their friendship is tense, they discover that they have ulterior motives and are forced to turn on one another. This Action/Thriller is raged R for strong violence, some torture, and language including some sexual references. The film stars Robert De Niro, John Travolta and Milo Ventimiglia and is distributed by Millennium Films.
Critics are already questioning whether a war between De Niro and Travolta is going to captivate audiences and fear that it will lack believability. However, with the talent they have, it is highly perceived to be manageable. Travolta plays a Bosnian and dons an accent throughout the entire film. It will be interesting to see if they will be able to pull it off. With other films being released around the same time, it might be a tough one to claim one of the Top 10 spots. Will you be catching this movie when it comes out?
Watch The Trailer Below