Opening August 16, 2013 in the USA, Lee Daniels' The Butler" tells the story of the experience of a butler in the White House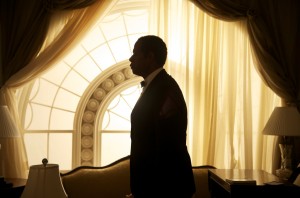 as he tells of his time during notable events in American history of the 20th century. Rated PG-13 for some violence and disturbing images, language, sexual material, thematic elements and smoking, the film is distributed by Laura Ziskin Productions. With a running time of 2 hours 12 minutes, the film stars Forest Whitaker, David Oyelowo, Lenny Kravitz and many other high profile stars.
The film has already received a few negative reviews. Whereas it is a good approach, the movie is a Labor of Love so to speak. However, time will tell if this movie is going to perform in the theaters. This Biopic/Drama is hoping to teach an important message. However, many fear that it is going to be like other films and not get to the desired affect. Will you go see "Lee Daniel's The Butler" when it comes out to theaters.
Watch The Trailer Below