Opening September 6, 2013 in the USA and September 4, 2013 in the UK, "Riddick" follows Riddick as he is left for dead on a sun-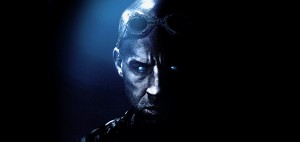 scorched planet only to find himself having to fight a race of predators. Two ships also have a new bread of mercenary and also a man from Riddick's past is captain of the other ship. Rated R for strong violence, language and some sexual content/nudity, the film stars Vin Diesel, Karl Urban and Katee Sackhoff. Directed by David Twohy, the film runs for 1 hour 59 minutes.
The Sci-Fi/Thriller is one that many critics have been waiting for. With the return of Riddick, many fans will be able to see Vin Disel do what he does best. The last film "Pitch Black" was said to be the end of the franchise, but with this new revelation, it is going to be fun to see how they are going to be able to pull it off. With a budget of 38 Million, it is going to be easy for this franchise to cash in on the fan craze it has always had. Will you be catching this film when it comes out to theaters next month?
Watch The Trailer Below