Guns, action and excitement are what you are going to find with the newly released "2 Guns". The film, which since its opening has grossed $27.1 Million, took the top spot in this week's Top in Box Office. The film follows a DEA agent named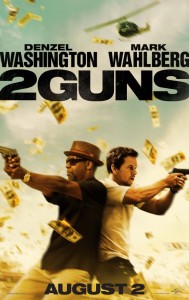 Bobby Trench and a US Naval Intelligence Officer named Marcus Stigman as they work together undercover to get to discovering the true crime as they try to investigate a narcotics syndicate. Directed by Baltasar Kormákur, this Action/Comedy Crime is something that everyone was talking about being one to watch.
The film was released on August 2, 2013 in the USA and will be released on August 16, 2013 in the UK. The movie stars Denzel Washington, Mark Wahlberg and Paula Patton and is rated R for violence throughout, language and brief nudity. Distributed by Universal Pictures, the movie runs for 1 hour 49 minutes. For the most part, the movie was really entertaining. There are many parts in the movie that keeps the interest of everyone seated. However, as in all movies there is always a negative part. The interesting part of the movie is that it was based on the comic book.
Usually many people are not a big fan of Mark Wahlberg's work, but they felt that this was one of the more interesting. Is this a big blockbuster movie? No. However, there are many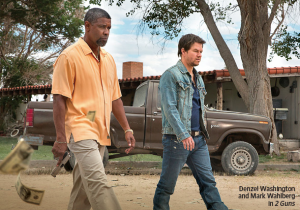 moments that make this film easy to watch. With the other actors involved, many felt that their performances out-shined the main actors a bit. However, a great movie does this type of thing and is often open to getting better actors as supporting roles. This may not be the best like it was in the comic, but you are going to enjoy watching the role. The scenes had very good cinematography and it really brought the viewer into the film. The great thing about the film is that it is not trying to be a major blockbuster and you can see in the film that they were not trying to achieve that.
However, you are not going to be disappointed paying full price for this. Although the movie is not exactly like the comic book series, it is a non-stop trill ride that is going to keep you on the edge of your seats. The story line overall wasn't something that was the best of the best, but it was entertaining to keep your interest. Some movies nowadays are not worth it to go see at all. This is mainly because people tend to over do it. However, with this film, you're going to walk away satisfied.