In its first week of being in the theaters, "Kevin Hart: Let Me Explain" has made $17.5 Million in the box office and managed to get the #8 spot. The film stars actor/comedian Kevin Hart as he is at Madison Square Garden. In the movie, he delivers a constant stream of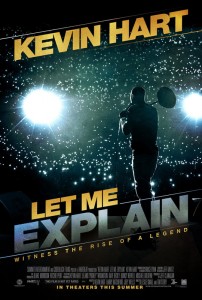 jokes that keep the audience laughing. Directed by Leslie Small, Tim Story and starring Kevin Hart, Harry Ratchford and Joey Wells, the film runs for 1 hour 15 minutes. The film is rated R for pervasive language including sexual references, which means please leave the children at home.
Hart manages to captivate audiences with his brand of comedy that keeps you laughing from the beginning to the end. With some moments of sincerity that will get you a little teary-eyed, the movie is a great one to go see if you like stand-up comedians. There are several critics who have called this emotional and comical wrapped into a nice package. With the roller coaster of directions the jokes go, oftentimes it is funny even in places where you wouldn't think it should. The movie focuses on the life of Hart so far and Hart makes the jokes relatable.
If you are sensitive to foul language, this is not the movie for you to watch. Packed with profanity, as most going into the movie already knew based on his work as a comedian/actor, the movie is a laugh out loud experience that you are going to want to watch again and again.
Like all comedy routines, you are going to walk away with hurt cheeks from smiling and laughing too much, but it is worth every moment. Distributed by Coldblack Entertainment, the documentary/comedy is worth going to see in the movie theaters and you will not be disappointed that you did.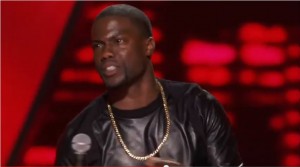 Hart's comedy sketches are packed with funny jokes that keep you in your seat hunched over. This is not the first movie Hart has made with his stand-up. In 2011, he released "Laugh At My Pain" and it as well did pretty well. However, this is his first big show. Hart has a long resume with such recent films as "This Is The End" and "The Five Year Engagement" making a name for themselves. His talent as an a comedian warrants the success that he is going to get out of performing at Madison Square Garden. However as always, you be the judge.