Anything with Morgan Freeman is a guaranteed success and "Now You See Me" is no different. The film follows "The Four Horsemen", a group on elite illusionists who are able to pull off a series of heists that involve taking from the rich and giving to the audience all during a presentation. Starring Jesse Eisenberg as Michael Atlas, Mélanie Laurent as Alma Vargas, Mark Ruffalo as Dylan Hobbs, Morgan Freeman as Thaddeus Bradley, Isla Fisher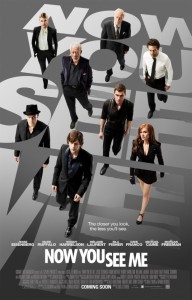 as Henley and Woody Harrelson as Merritt Osbourne, the crew manages to get away with this. However, with FBI Agent Dylan Hobbs and Inspector Alma Vargas on their trail, the illusionists are questioned to how they did the trick. As the trailer says: "The closer you look, the less you see".
Directed by Louis Leterrier, the film is rated PG-13 for language, some action and sexual content. The film takes the viewer into the world of illusion with 3 amazing illusions that stun the mind. With a run-time of 1 hour and 56 minutes, the film is full of interesting magic tricks and witty lines. The choice for the cast couldn't have been better. With any Thriller, Action/Adventure, there has to be a sense of wonder and with this film, many have felt they were not short-changed at all. Since the release date on May 31, 2013 in the USA and July 3, 2013 in the UK, the film has grossed $60.91 Million in the 2 weeks of being in the Box Office.
Critics are calling this movie a great film for those who appreciate magic. In many cases, it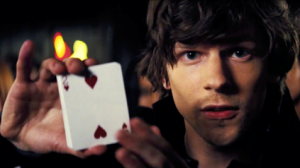 is true that when there is a movie about magic, there is an immediate attraction. Of course, not all critiques are good critiques and where the film succeeds, it lacks a little with its delivery. However, many agree that the film is start-to-finish fun with polished magic tricks, funny one-liners and Woody Harrelson. However, they could have done a bit more with its character development.
With a familiar cast, it is easy to fall in love with them as they go around and outsmart the authority. Like such magician movies like "The Prestige" and "The Illusionist", this film can be counted among the great, as it has the right amount of intrigue to keep the audience guessing. The overall consensus is that the movie is a lot of good fun and has an interesting twists and turns. However, you be the judge.