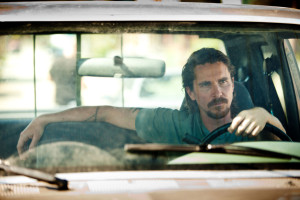 In the film Out of the Furnace Russell Blaze (Christian Bale) has a life which ends up being extremely hard.He has a dead end blue collar job working at the local steel mill during the day, but then when he gets home he watches after his farther during the night. His brother Rodney (Casey Affleck) is able to finally return home after serving some time in Iraq. Rodney gets involved in a crime that is ruthless and disappears mysteriously. he police seem to be falling down on the job with the case and so Russell decides to take everything into his own hands and puts his life out on the line in order to help with making sure that his brother receives the justice he deserves. This film is rated R and is roughly around 1 hour and 46 minutes. It's made around $5.2 million according to the box office and was written by Scott Cooper and Brad Ingelsby.
The casting of this film was superb and Scott Cooper did a wonderful job with directing it. However, the film itself is good but it is just not great. It touched on the economic crisis that is happening in America and yet at the same time ends up being a revenge thriller film. The mixture is off and just didn't seem to make it. Christian Belle did outstanding in it and so did Casey Affleck but what hurts the movie the most is the plot. The characters and the story just don't seem to be extremely intriguing. You'll find yourself sympathizing with a lot of the characters that's in this film because you will see that the world is a gloomy and a hard place to live in.
Due to its rating and the topic of the film I cannot recommend this for the whole family to watch. Some people might also get put off because of the sad parts in it but if you enjoy Christian Bale and Casey Affleck movies then you might like this one. Check out the trailer below.