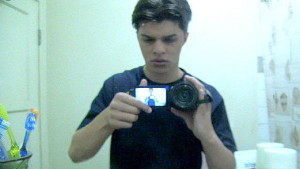 Jesse (Andrew Jacobs) is a young Latino from California and he now is the one designated to have the same demon that was attached to both Katie and Kristi previously. The film is rated R and it's roughly around 1 hour and 24 minutes. It's made $18.3 M according to the box office.
Paranormal Activity: The Marked Ones had some spookiness in it but it's not as satisfying like the first one was and I thought that the first movie was a lot better. The characters in the film all did a good job but I was just disappointed that nothing interesting really seemed to happen in this film. The first film in this series was creepy in many ways but now the series just seems rather dull. The film had some scary parts but nothing compared to the first one.
If you are into the Paranormal Activity series then I recommend that you should still watch it but just don't expect for it to be as good as the first one was. Check out the review below.